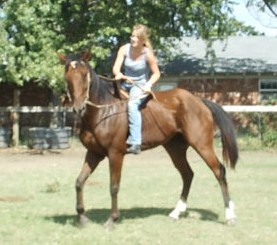 Raider Rags is a 1989 registered AQHA gelding even though he looks like a thoroughbred.  Click here to see his pedigree.
Raider came to us after learning how to barrel race and pole bend and even  jumps.  Raider had had many different owners in his time and wanted a place to retire.  Ashley took him to several barrel races and trail rides when she lived near us.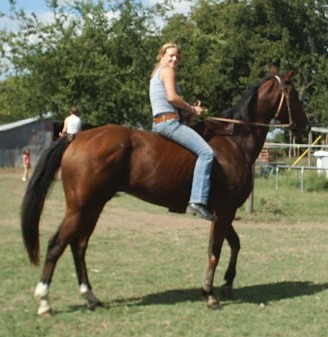 Raider loves girls.  He loves to teach them to barrel race and pole bend.  He is good at barrel racing, but pole bending is his best sport.  He is so big he look like he is moving in slow motion compared to other horses competing.  raider love trail rides and will jump anything you ask him to.  Ashley has had him jumping 3 foot fences bare back.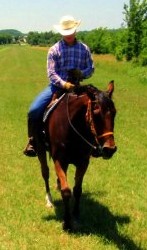 Raider is for sale for$1500 $1000 OBO.  Want to come learn what Raider has to teach you?  Call and set an appointment.  918-607-6094
We have all the trailers, tack, and safety equipment to teach you everything you need to learn on Raider.  I will get some up to date pictures to add soon.
Come Ride with US!
Deb Stowers
HorseMatch.net
admin@horsematch.net
918-607-6094